Charities we support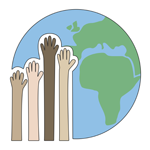 Education for everyone
GCSE Revision Buddy supports charities help children get a better education all around the world. We will donate 20% of our profits to organisations working to improve education in underdeveloped and difficult areas.
---
World Wide Education Project
Creating access to quality education through school design, teacher training, psychosocial support and classroom supplies, in developing, disaster and conflict-affected countries.
Plan International UK
Plan invests more in education than any other area and work to make sure children, young people and adults get the knowledge and life skills they need to reach their full potential. Plan supports education from early childhood through to the post-secondary level.
Visit our online shop and lets help children around the world get a better education.